By Nick Cottam
Sir Nick Young, recently retired from the Red Cross, Macmillan Cancer Care and other charity work tells Nick Cottam how walking beside the Deben gave him the strength to face challenges and organise help for the victims of disaster.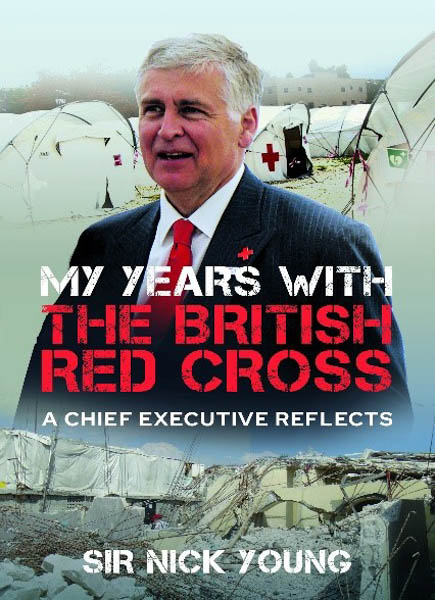 The recent earthquakes in Syria and Turkey were a stark reminder of the need for emergency aid. Getting swift and effective help to where it was needed was a priority – and indeed a logistics challenge. In a new book about the Red Cross, Sir Nick Young, who lives near Woodbridge, enjoys walking beside the Deben and was Chief Executive of the agency for 13 years, provides his own take on the challenges of distributing and managing aid in the aftermath of large scale natural disaster.
Sir Nick's book My Years with the British Red Cross is a self-effacing story of leadership and teamwork in the toughest of circumstances; of a period at the helm of a UK-based but internationally-linked agency which saw him visit more than 100 countries and of a succession of high impact events, including the Tsunami which struck India, Sri Lanka, Indonesia, Thailand and the Maldives on Boxing Day 2004 and other huge ruptures in Kashmir, Haiti, Gaza, Mongolia and indeed Syria where the recent earthquake has followed years of war. "The book," he says "Was unfinished business. I wanted to tell the kids what I did."
It is poignant stuff, including his account of the 100-foot Tsunami wave which came and left, leaving over 230,000 people dead and a trail of destruction in its wake. 'I'll never forget my first visit to Banda Aceh, a city in Indonesia, after the tsunami," he writes. "It's a large town on the west coast and from a population of between 250 and 300,000 people, more than half had just disappeared. The wave had come up, gone down and neither the people or their houses were there anymore. It was biblical – a horrendous sight."
Suffolk, he suggests was a safe haven, a place to come back to after the intensity of his work. "I can vividly recall taking a morning off to attend a service in our parish church in Suffolk" he writes "and bursting into tears as I walked in to find the sun streaming through the stained-glass windows upon a scene that was so utterly normal and peaceful compared with the misery I had been dealing with all week."
Nick Cottam Interviewed Sir Nick Young for the Suffolk Magazine and this section of his article is reprinted with the kind permission of the Editor.
Nick and his wife Helen settled in the county after he left his London law firm to travel before joining a firm in Ipswich. By this time the idea of swapping their London life for East Anglia had already been planted, he says. "We came down for a wedding and stayed at the White Horse in Westleton. We trickled back through the Suffolk lanes and it was a gorgeous evening with the corn high and everywhere looking really lovely. We stopped off in Laxfield and there were two old boys sitting on high-backed settles and drinking pints. I remember thinking that if ever I left London this is the type of place I would like to live."
After settling in Ipswich and making his mark on the local law scene, he decided he wanted another lifestyle change, this time, from the relatively comfortable pickings of commercial law to the charity sector. "I decided I didn't want to spend my life helping big companies get bigger." The result: a phone call to the Suffolk Sue Ryder charity, based in Cavendish."
Sue Ryder and her husband Leonard Cheshire were two of the great philanthropists of their age. She had done a lot of work helping concentration camp survivors and transported this experience to converting gracious but run down stately homes for those with special medical needs. "I started giving them free legal advice and doing a bit of fund raising and they took it in turns to ring me up and ask when are you going to come and work for us?"
He finally succumbed, helping to oversee the conversion of homes for people with illnesses such as motor neurone disease and cancer. With second hand shops all over the country, the Sue Ryder philosophy was that people with long term, life-threatening illnesses did best in beautiful surroundings.
After setting up and running a number of these homes, Sir Nick moved on to take up the post of Operations Director at the Red Cross at a time when the charity urgently needed streamlining and modernizing. "I was part of a new management team that was brought in to do this," he says. "We were doing a plethora of things. At that time there were 93 separate charities doing all manner of different things. My job was to restructure the Red Cross and refocus it around emergency response."
The legacy of this work over a five year period was the agency's response to disasters like the 2004 tsunami and more recently the earthquake in Turkey and Syria. It led to Sir Nick being offered the chief exec role with Macmillan Cancer where he was knighted in 2000 for services to cancer care. At Macmillan he and his team sought to end the so called 'post code lottery' for cancer care in the UK, a goal taken up by New Labour with whom be worked closely during six years with the charity.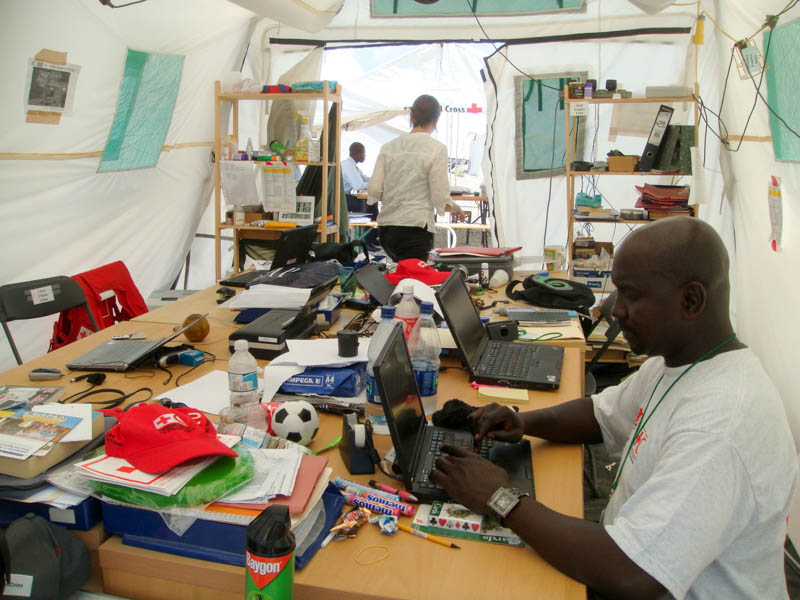 He re-joined Red Cross in 2000, this time as chief exec, to try and sort out a deficit which had grown to some £14 million. "The cash problem," he writes "was due to a dramatic drop in income from legacies in one year…..at around the same time a whizzy new computer system had crashed. The result was disastrous. I had to make 500 people redundant and do all sorts of other horrible stuff."
Sir Nick Young and his team gradually refocused the juggernaut, turning it into one of the most effective and responsive aid agencies in the world. The book is an insight into the practicalities of emergency response; the team he fostered during his second spell at the agency and the connections made, from a meeting with Nelson Mandela before a major speech – " ..I was dumbstruck.." to working with the then Prince Charles who as President of the agency was there when it counted and unstinting in his commitment. "He was tireless, a very committed man who always wanted to understand what was happening on the ground."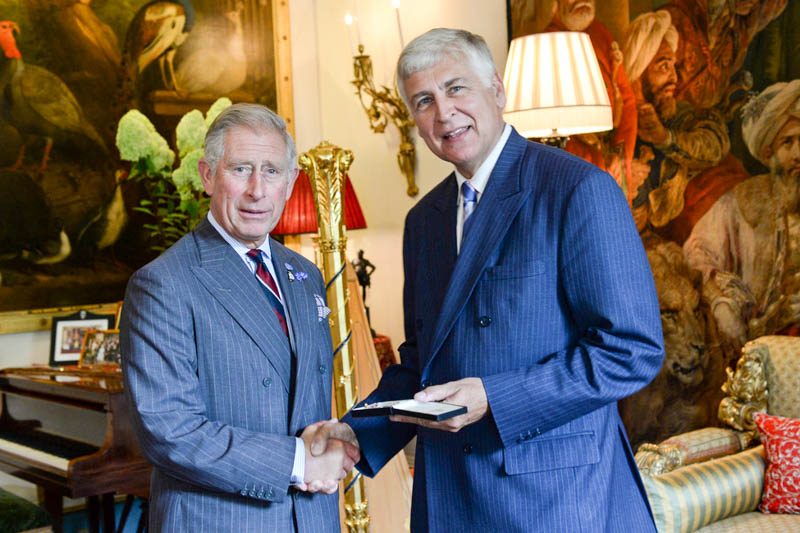 It takes one to know one and after so much travelling and trying to make things better, it took the tragic death of one of his sons to bring his charity career to a premature end. "I knew it was time to step back and while I was going to plan my retirement, for a long time I ended up saying yes to everything."
Readers should be pleased he said yes to writing, firstly producing a remarkable book about his father's experiences as an escaped Pow in Italy during the Second World War and then settling down in lockdown to tell his own story about his time at the Red Cross. The latter is a heartfelt, personal account of how disaster recovery works, how people work together in the face of adversity, and why this particular charity is now better placed to play its part.
Nick Cottam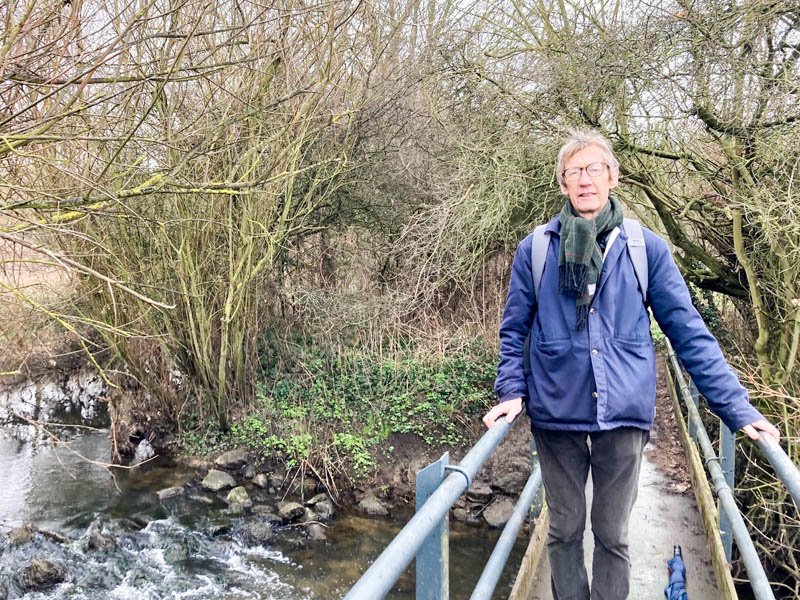 Nick Cottam is a local author, journalist and lover of river walks, jogs and the occasional wild swim. He's well known for his book 'Life on the Deben'. Nick's current project, 'Walking the Deben Way' follows the course of the river (as closely as possible) from source to mouth.