By Neil Collingridge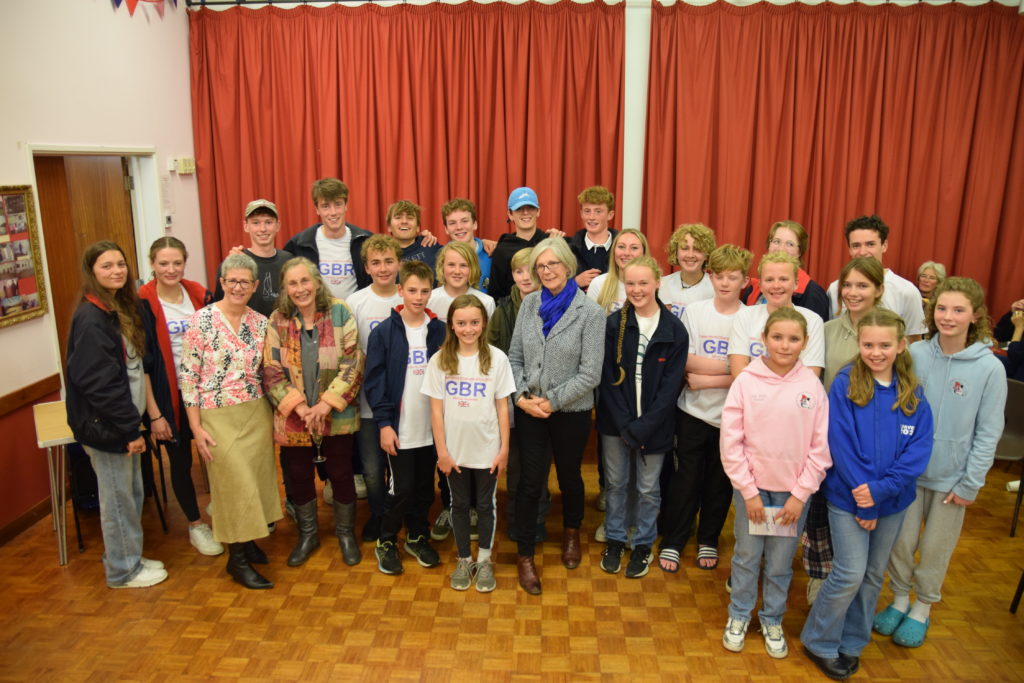 The Cadet Sailors at the Paying It Forward event.
Adults in the photo are: Melanie More (Kestrel Liners – shipping sponsors), Julia Jones (Golden Duck – event sponsors), Lady Carla Stanley (recent Chair of GBR's Olympic Sailing Selection Committee).
Photo credit: Kevin Ward.
The preparations for the Cadet World Team going to Australia in December have a particular interest for the River Deben as no less than seven of the thirteen boats competing are from Waldringfield Sailing Club. For the first of three specially organised training weekends they needed to test themselves in unfamiliar waters. Shotley Sailing Club offered hospitality. This is a report from a weekend that was rather special.
Thanks to Yachts and Yachting magazine for permission to republish.
All photos in this article from here onwards are thanks to Andy Stoddart.
The GBR Cadet Sailing Team gathered on the weekend of 15/16 October for the first of their three training weekends ahead of the 2022 World Championships in Australia over Christmas.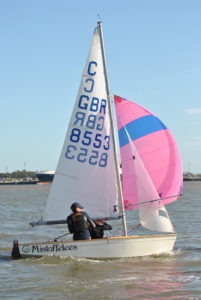 The training is being overseen by ex-Cadet and ex-Cadet parent Matt White who is also the current Lark National Champion and is being hosted by Shotley Sailing Club in Suffolk whose generosity in allowing us to use their facilities is hugely appreciated. Excitement was building as, even whilst the boats were rigging, Radio Suffolk were broadcasting a live interview from the boat-park at Shotley.
The forecast in the week leading up to the weekend was looking pretty fruity but we had chosen Shotley specifically because it allows us to sail on the North Sea in Dovercourt Bay or on the River Stour or Orwell if conditions dictate. Glad to say our tactics were spot on because heading out to sea in 25 knots of breeze on Saturday might have seemed a little foolhardy particularly as a number of sailors are in borrowed boats (some of which suffered gear failure) whilst their own boats are somewhere in a container on their way down under.
So on Saturday it was turn right into the Stour where the long fetch from Mistley and Manningtree meant there were some great waves building for the sailors to get surfing and plane on… if it's always like this here, why haven't we been here more often? The teams trained hard and small crews were quite undaunted by the occasional swim but no one was complaining when it was time to come in after a good 3 hour plus session of hard hiking and exciting spinnaker reaches. The trainers really challenged the sailors over what they'd experienced, what wind direction?; how big were the shifts and which way?; max and min wind strength and were you changing gears? One of the key messages was that the sessions are about sharpening race-craft… all of them have improvements to make but none of these sailors need to learn the basics any more.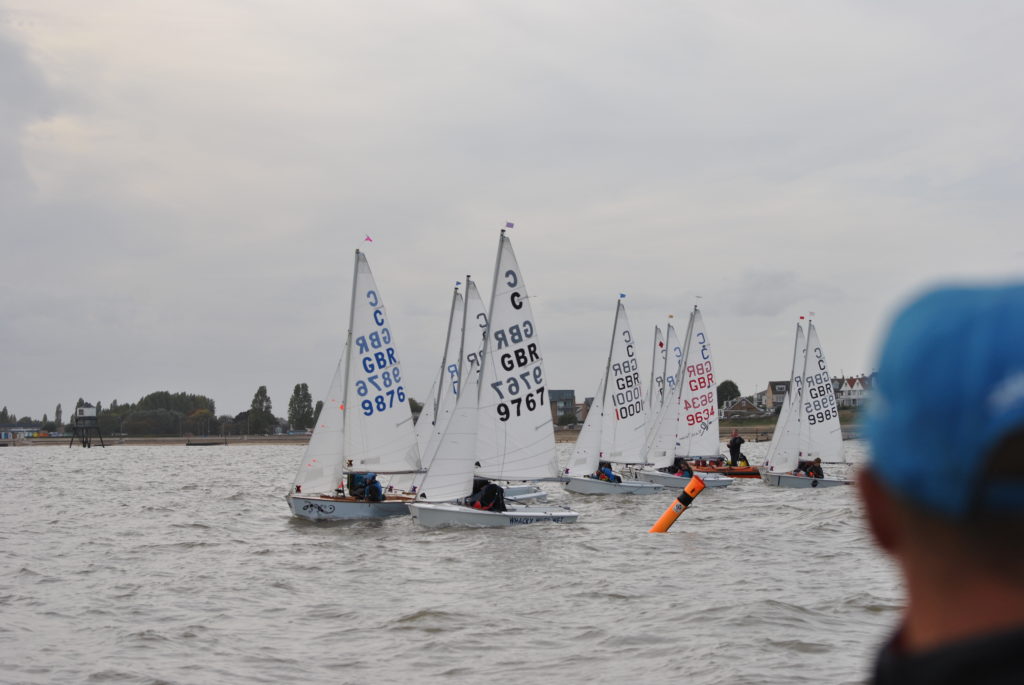 For the evening we headed to Harkstead Village Hall for a book launch by one of the Team's sponsors Golden Duck Publishing. Here we were treated to speeches from Julia Jones, author of the Strong Winds series of books which are set on the Shotley Peninsula, and from Lady Stanley of Alderley, former Chair of the RYA Racing and Youth Racing committees and herself a former Cadet sailor (of course!)… and I hope these two don't mind me saying but the highlight was seeing each sailing helm and crew getting up to make pledges to the audience of what they are going to do to improve the sustainability and inclusivity of their sailing endeavours – "paying it forwards". Compost heaps are being created in back gardens, a presentation to be made to a local school to get more kids out sailing, trees are being planted to offset sailing trips, sailing clothing is being recycled and the beach at Frensham Pond will be the cleanest it has ever been once litter picks are put into action.
The team has also been busy coming up with any number of money making initiatives, any of which would have passed Sir Alan Sugar's scrutiny on The Apprentice… all of that has gone to bring down the cost to compete significantly. We are indebted to Golden Duck but also to our other sponsors Vaikobi, Elavation Platforms, Kestrel Liner Agencies and Northern Trust without whom getting 26 young British Sailors to Australia together with their boats would be beyond our means and dreams.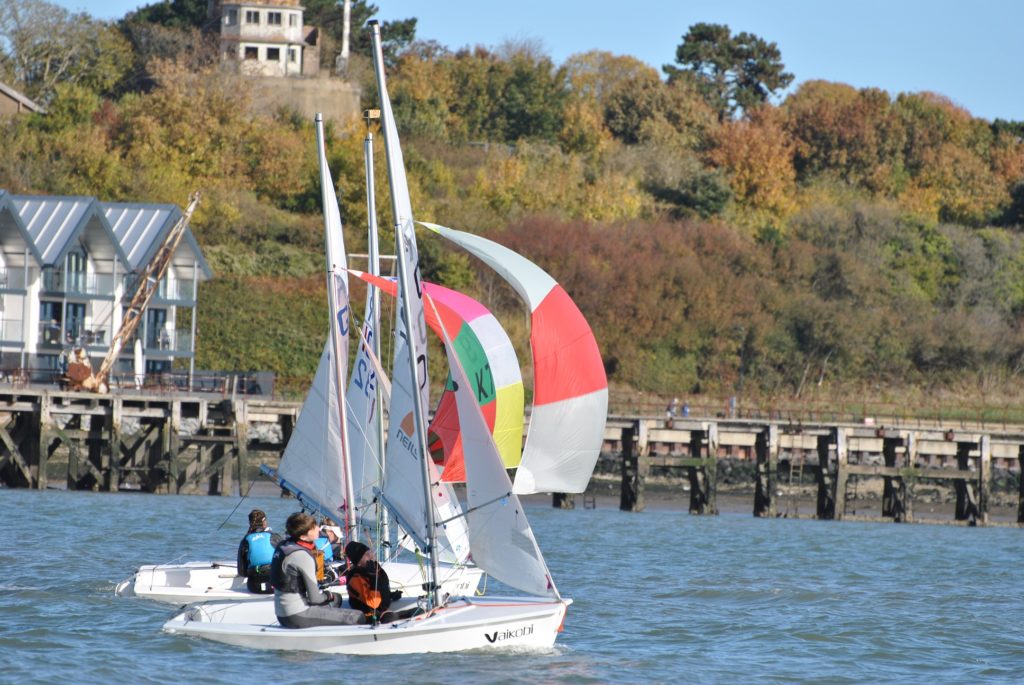 Sunday morning dawned a lighter day so out to Dovercourt Bay we headed. Lots of short sharp races, tricky tide to deal with, shifts aplenty, offset wave patterns, important lessons about transits and lay lines to be learnt (yet again) but overall we saw great improvements from everyone out there. It was another long session – over 3 and a half hours afloat but these youngsters are keen to improve and all of them have the keys to unlock that extra 20 per cent or so of performance between now and Christmas.
And that was it for the weekend. Some great sailing, some excellent team building, a bit of payback for our sponsors and a reminder that we've got just two months before we get to Melbourne. Carla, Lady Stanley of Alderley left us with something to ponder before we gather again on November 12th and 13th… "First and foremost you are going to a regatta – its not a holiday" she reminded us: the effort that the sailors are putting in to their training reflects that; the parents, trainers and sponsors are just here to steer and support.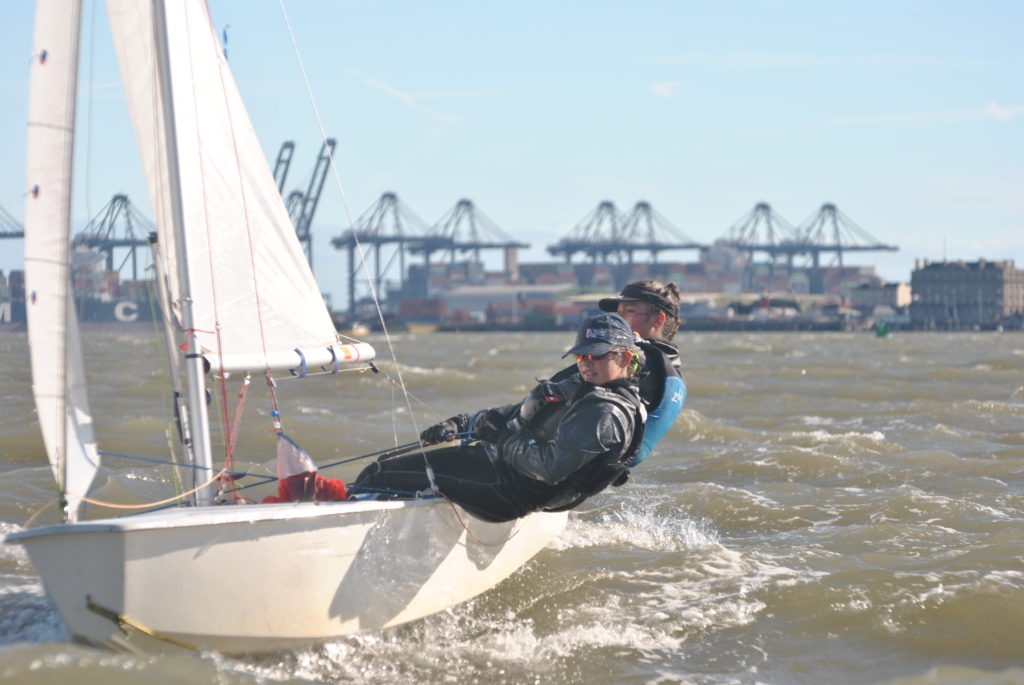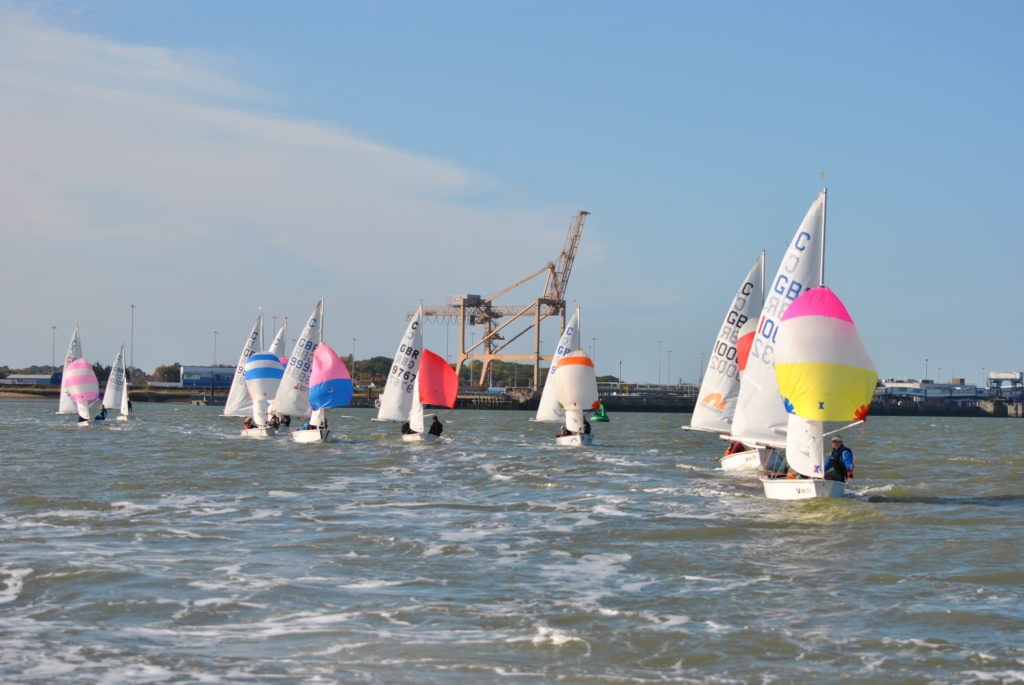 Neil Collingridge
Neil Collingridge recently retired from a long City career advising UK Public Companies. He now spends his time between Kennington in South London and Waldringfield where he and his family have a house overlooking the River Deben. Neil discovered Waldringfield in his 20s when coming to race his Wayfarer in the annual Easter Egg Regatta.
With his wife Sarah and 4 children they have had an extensive association with the UK Cadet Class spanning 15 years, as owners of 3 Cadet dinghies, as Waldringfield Cadet Squadron leader, as active members of the UK Class Committee and, in the case of his wife, most recently as Chair of the UK Class Association. Neil is also himself an active dinghy racer and regularly volunteers as race management for local and national regattas.
Neil is currently coordinating the GBR team travelling to Australia for the Worlds over Christmas 2022, a role he previously undertook for Buenos Aires, Argentina in 2016.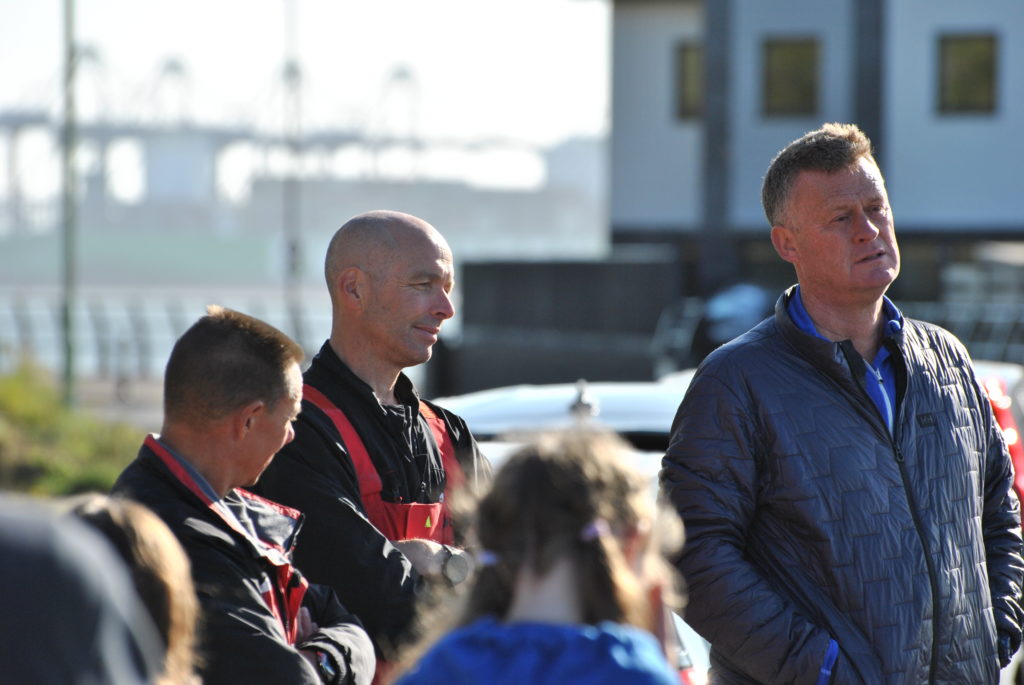 The coaching team: Mat White, Tom Stewart, Neil Collingridge.