By Neil Collingridge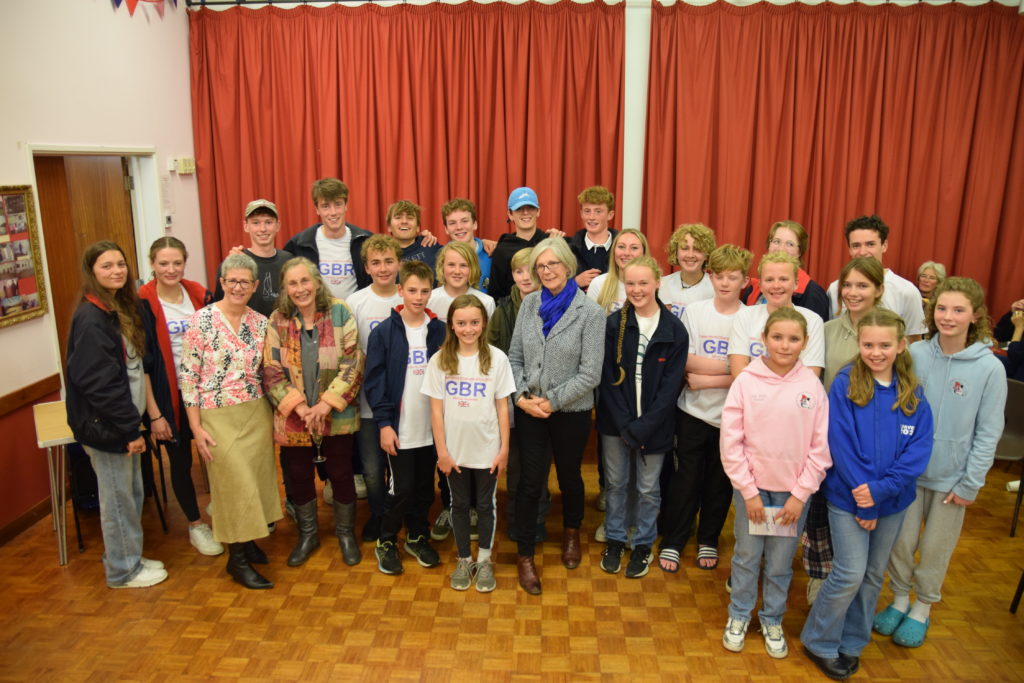 The Cadet Sailors at the Paying It Forward event.
Adults in the photo are: Melanie More (Kestrel Liners – shipping sponsors), Julia Jones (Golden Duck – event sponsors), Lady Carla Stanley (recent Chair of GBR's Olympic Sailing Selection Committee).
Photo credit: Kevin Ward.
The preparations for the Cadet World Team going to Australia in December have a particular interest for the River Deben as no less than seven of the thirteen boats competing are from Waldringfield Sailing Club. For the first of three specially organised training weekends they needed to test themselves in unfamiliar waters. Shotley Sailing Club offered hospitality. This is a report from a weekend that was rather special.
Thanks to Yachts and Yachting magazine for permission to republish.
All photos in this article from here onwards are thanks to Andy Stoddart.
The GBR Cadet Sailing Team gathered on the weekend of 15/16 October for the first of their three training weekends ahead of the 2022 World Championships in Australia over Christmas.